Week three is here, which means it's time to pay the mortgage...again. We have been absolutely dominating 2019. In the wise words of an unnamed demographic that loves to drink Starbucks and study zodiac signs: New year, new me. Nothing can stop this heater, not even a faulty circuit breaker, so without further ado, let's see how we're turning rags to riches and debt into marginally passable income.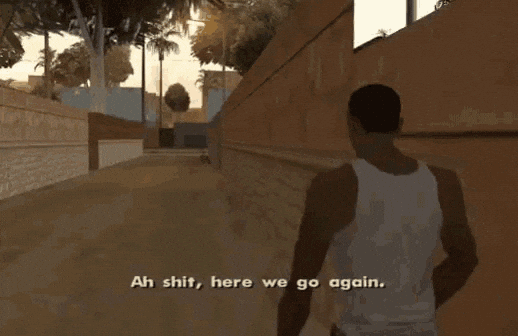 Last Week: 9-7-0
Current Record: 19-13-0
Superlock Picks: 1-2
Survivor Picks: 0-2
Tennessee Titans (-1.5) @ Jacksonville Jaguars
Pick: Jags (+1.5)
Good job NFL. Marcus Mariota against Minshew is maybe the least interesting game I could have ever imagined. Oh wait, no it isn't, the Bears are playing the Redskins on Monday! Anyways, this matchup would be more enticing if it was the starting QBs battling for the lead in a new Magnum P.I. rather than seeing who can end the day with 13 points, but I digress.
The main reason I'm leaning with the Jags is because I logically shouldn't. Rookie QB, a cornerback that would rather throw hands with his coach than get exposed by Deandre Hopkins, and a fan base that resides in London; it's not pretty. But, BUT, they are only 1.5 point dogs playing one of the league's better defenses. Yes, they're at home, but this just makes zero sense to me. If a bat signal flashed in the sky with a Titans' logo I still wouldn't pick them. It just makes too much sense. Jags all day.
Cincinnati Bengals @ Buffalo Bills (-5.5)
Pick: Bills (-5.5)
The Bengals actually look not terrible for once, but I'm afraid their only strength will get exposed by the Bills'. Buffalo has been shutting down QBs for the past few years (least passing yards allowed in 2018, 4th least thus far in 2019) and with the Bengals' offensive line, Andy Dalton will be in an ice bath for a good portion of the week. As for the Bills, their offense has exposing terrible defenses through two weeks, and that shouldn't change here. Another sneaky thing: it's Buffalo's home opener. Dalton may get thrown through a table on the way into the stadium, which may initiate a New Era at the QB position for Cincy (that went way over your head didn't it). Even if this extremely likely scenario doesn't pan out, there's no chance the Bengals keep this within 6. Another thing, former president Zachary Taylor died in office, and guess who took over? Millard Filmore, a man who was born two hours outside of Buffalo. I'm not saying Zac Taylor will be exposed by the Bills this week and get fired, but I'm also not not saying that. This is my presidential lock of the week (whatever that means).
Denver Broncos @ Green Bay Packers (-7.5)
Pick: Packers (-7.5)
Denver stinks. STINKS. Green Bay is at home again, and the Broncos have to head north, both of which aren't favorable outlooks. They couldn't even stop Trubisky from marching down the field in 15 seconds to line up a 50 yard field goal, so what can they do to stop Rodgers, on the road, no less. Joe Flacco is good at one thing: being tall, which, the last time I checked, is a metric that only matters during the scouting process. Unless Rodgers gets crushed by Miller and Chubb and leaves this game early, there is no chance this should end within double digits.
Miami Dolphins @ Dallas Cowboys (-21.5)
Pick: Cowboys (-21.5)
If Philip Rivers saw a spread this big he'd have his 11th kid by now. Stay on topic Noah. Okay. This is pathetic. The Dolphins may be the worst football team my two eyes have ever seen, and I've watched a New England Revolution game live so that should tell you something. Ryan Fitzpatrick has thrown more touchdowns to the Patriots than the Dolphins this year, which I'd argue isn't a good formula for winning. Then again, it's about that time of year where Fitzmagic realizes he needs to go off (sis!!!) so he can get another $20 million contract, so that's a wildcard. Even if Fitz is humming, the Cowboys should have no issue embarrassing Florida's third worst football team by over three tugs. The boys in blue have way too good of a defense to let up more than a 10 spot to the fins and Kellen Moore is basically Sean McVay's ugly twin sister that is better at everything but nobody would ever know because he's Kellen Moore. If this game ends 100-0 I wouldn't even blink.
Atlanta Falcons @ Indianapolis Colts (-1.5)
Pick: Atlanta (+1.5)
Matt Ryan has looked like he has actual ice in his veins thus far, and if he doesn't start to heat up soon he may be the second player this season to get frostbite. Julio Jones and Calvin Ridley have been incredible, and I have a feeling this is the game where everything just clicks. As for the Colts, they have been the definition of mediocre, and I don't feel confident in betting on a team that doesn't have any redeeming qualities. This is their home opener, but I'm pretty sure the fans exhausted all of their QB booing this year in the third week of the preseason. Give me the dirty birds coming off a huge win against the Eagles.
Baltimore Ravens @ Kansas City Chiefs (-6.5)
Pick: Ravens (+6.5)
This game is going to suck (RJ szn). Last year the Ravens lost by just three points to the Chiefs, but since then, they finally decided to let their RB throw the ball and I must say, he is pretty good. Obviously not everything is the same since last year, as Tyreek Hill is out for the Chiefs and the Ravens have lost many defensive pieces, but this has shootout written all over it and I think it comes down to a game winning field goal. Do I think the Ravens could come away with a W? Maybe, but what does that matter. They're getting 6.5 points against a team that hasn't faced any real competition thus far (to be fair the Ravens haven't either) and I think these teams, objectively, are extremely close. I don't have much confidence in either side because Mahomes could just go out and throw 19 touchdowns and Lamar may revert back to his pedestrian completion percentage and become Nevermore, but I'm hoping this game is entertaining, so I'll rock with the Ravens.
Oakland Raiders @ Minnesota Vikings (-8.5)
Pick: Raiders (+8.5)
I think the Raiders are that team that I'm going to pick every week regardless of matchup. Do you blame me, though? You can't have a coach that looks like this
and an owner that looks like this
and not feel confident putting your kid's college fund on them week in and week out. The Vikings, as we have seen, are happy just running the ball a million times per game, even when they're losing, meaning this one may not get as out of hand as one may think. Xavier Rhodes has been a shell of himself and Tyrell Williams may well be the best receiver in football. Oakland can (somehow) put up points, and if they do so, the Vikings will just try to kill clock. Sure, they blew out Atlanta, but they had to put them out of their misery. The Raiders have been dead for meany years, and what is already dead may never die, so Minnesota won't feel compelled to stomp on their lifeless body.
New York Jets @ New England Patriots (-22.5)
Pick: Pats (-22.5)
Lol.
Detroit Lions @ Philadelphia Eagles (-6.5)
Pick: Lions (+6.5)
I hate this game. I can't figure either team out and if you've seen my impeccable record, you'd know that isn't the case for the rest of the league. When I think it's an easy win for the Lions, they go into overtime and tie a game, and when I think the Eagles are primed for a blowout, all of their players get taken out on stretchers. I'm going with the lions because at least they're somewhat healthy and aren't trotting out Nelson Agholor as their #1 this week, something that can't be said for Philly. This game should be played close, and as long as Matthew Stafford isn't peppered with batteries on his way into the field, Detroit should be entering the game much healthier than their opposition. I would say the Lions are my Survivor pick this week, but I'm not *that* stupid, so for now, they're just my superlock.
Carolina Panthers (-2.5) @ Arizona Cardinals
Pick: Cardinals (+2.5)
Well it looks like Kyle Allen will be behind center for the Panthers, which means...I don't really know. To be 100% honest, I've never seen the guy play, but I have seen Kyler, and I'd rather bet on the Kyle(r) I do know than the Kyle I don't. Plus, the Cardinals are at home, and I think this is the week everything comes together. I might even call him Kliff "the week where everything" Clicksbury. The Panthers are coming off a long week, but Kyle Allen is coming off of multiple long weeks, and the couch, so it's not really a major positive. Outside of QB, I think the Panthers have Arizona edged out in every position grouping, but I don't care. Give me the home dogs against a team that's all bark no bite.
New York Giants @ Tampa Bay Buccaneers (-6.5)
Pick: Buccaneers (-6.5)
Well folks, it's the end of an era. The Raiders will no longer be playing on a baseball diamond. That has nothing to do with this game, though. As for the game at hand, it looks like Daniel Jones will be taking snaps behind center this week, which isn't ideal given the defense he faces. Tampa has actually been extremely impressive defensively, and it may be a little overwhelming for DJ in his first NFL action. On top of this, Jameis actually didn't look like a complete scumbag last week, which was promising because they were playing in the rain, and now, off a long week, playing the G (wo)Men, he should continue to progress. Just remember, kids, you can't spell sideline without Eli. This one shouldn't be close, which is why it's my superlock of the week.
Houston Texans @ Los Angeles Chargers (-3.5)
Pick: Texans (+3.5)
This is what my Sunday consisted of:
The Chergers just find new ways to disappoint. Whether it be a 60 yard TD run called back by an unnecessary hold by Inman, or a handful of missed 30 yard field goals, there's always something. The bad thing? That was against the Lions. The MF'n LIONS. Now facing Deshaun Watson, I'm scared for my life. Sure, they're playing in LA, but is a house really a home when your loved ones are gone (shoutout Diddy)? Will Fuller is going for 150 yards this week, book it. The Chargers are left with very little in the secondary after Adrian Phillips went down last week, and with the speed and dynamism Houston boasts, things could get ugly...quick. I will say, though, both teams play a pretty slow pace and I wouldn't be surprised if this one ends somewhere in the realm of 21-24. With the kicking woes, and a desperate attempt at an RJ, I'm going Houston.
Pittsburgh Steelers @ San Francisco 49ers (-6.5)
Pick: Steelers (+6.5)
The theme of the week is fading the public hard, and this is another example of that. The 9ers defense has looked very strong and Mr. Mia is slinging it, so 6.5 seems like a small number. Ben is out, which just further adds to the narrative. I'm not listening to any of this, or my gut, and I'm rocking with the Steelers. Don't ask me for any analysis, because I have none. Zero. I guess Minkah Fitzpatrick helps this defense, but even then, it should be Frisco in a route, so give me Pittsburgh.
New Orleans Saints @ Seattle Seahawks (-4.5)
Pick: Saints (+4.5)
The Saints are without their starting QB, which would seem like a terrible reason to choose them in this spot, but let's not forget who the Seahawks have played thus far. Week one they won by one point to Andy Dalton, and a week ago, won by two after Mason Rudolph was tossed in halfway through. The Legion of Boom is no more, and it's making backup caliber players look like Joe Montana. As for the Saints, they have a very solid run defense, which will stymie Seattle's main point of attack, and as we saw last week with the Vikings, when you are thrown off your main game, things don't get pretty. I do realize I'm betting on Teddy, which isn't quite a sharp move, but let's not forget Taysom Hill will take some snaps, and he's an electric factory. Sean Payton will draw something up between the two of them that'll put Pete Carrol's brain in a blender, which is why I'm leaning on the side of New Orleans.
Los Angeles Rams (-3.5) @ Cleveland Browns
Pick: Rams (-3.5)
The Browns got throttled at home in week one, but that was against the Titans. The Rams are a completely different animal, literally, and their offense is going to give Cleveland hell, and you know what they say, if you can't handle the heat, then fire Freddie Kitchens. Baker has looked rattled, and his receivers care more about having a diamond on their wrist than a ball in their hands, and as we all know, Talib will have his hands full by day's end. Goff has looked awful thus far, but defensive mastermind Gregg Williams is no longer in town, so he should be able to bounce back in a big way. 3.5 isn't a big enough spread against a team that struggled to put up points against the Jets, so I'm running with the bulls and siding with the Rams.
Chicago Bears (-3.5) @ Washington Redskins
Pick: Redskins (+3.5)
What a great game to cap off the week. Trubisky vs Keenum is going to be a competition of who can complete more passes to the other team's DBs, a game which Mitch is undefeated in. The Skins' haven't been terrible, keeping it close with two very good teams, and the Bears can't make it to the 40 yard line half the time. The Skins are at home, but I'm pretty sure Trubisky is familiar with FedEx field for how often he airmails pa(ckages)sses. Despite this, I think the Redskins win outright, so give me the 3.5 as I cash in my premature bonds to cover my losses.